What the app does
So you need to convert this excel or csv file into vCards and Google led you here. Well, you came to the right place. Excel2vCard (called vCardConverter on Mac OS because Apple doesn't want me to use "Excel" in the name for fear people might hope they get the full blown MS Excel app) makes it really easy for you to do the conversion. Just open your file, assign the columns, hit the export button, that's it. This is what the software looks like on Mac OS (it looks almost the same on Windows):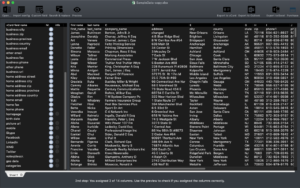 Download for free and play with it
To download the windows version of the app, click here. If you are after the Mac version, please visit the app's page in the Mac App store.
How it works
Watch the intro video in german
here
or in english
here
.
Costs
What does it cost? Well, it does its thing for free for the first 10 rows. So please go ahead and try it, and purchase a license from within the app (there is a purchase button in the toolbar) if you like it. You can purchase a license from within the app for 12 US $ or 10 EUR (tax included), which will allow you to convert as many vCards as you like for as long as you want. And of course you'll get a proper invoice from either Apple or MyCommerce.
Is it malware?
Apparently
not
:
Has anyone ever tried it?
Yes:
Testimonials?
I am skipping the cherry-picked testimonials section as I never trust them myself. If you can't buy software without them look at the
App store reviews
.
Who developed this?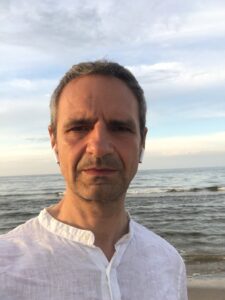 My name is Maximilian Tyrtania, a software developer living in Berlin, Germany. You can find me at LinkedIn or XING.
Want to contact me? Feel free: